The FTMO Challenge
There are two parts to the FTMO Challenge. The broker wants you to build a mutually beneficial relationship with them here.
The evaluation process has three steps:
FTMO Challenge
Verification
FTMO Trader
The broker challenges you to become a responsible trader and proves your consistent profitability to keep trading.
The FTMO Challenge Review
In the first phase, which we call the "challenge," the goal is to make a 10% profit within a month. Then, in the second phase, or the "verification" stage, you get double the time, a full 60 days. During this period, you'll aim for a 5% profit.
If you don't quite hit that profit target, don't worry. You can have another go at it as long as you're playing by the rules and keeping your account positive.
And here's the exciting part: when you successfully complete both phases, you'll not only get your fee refunded in full, but you'll also receive the first share of the profits if you make it within that initial month.
1. The FTMO Challenge
The most interesting part of the broker that we found is "The Challenge". The challenge is crafted to showcase your trading journey. In this "Challenge," the goal is to achieve a return of +10% over the course of one month, all while considering the overall risk parameters. Importantly, the 30-day timeframe for this victory commences only once the very first trade is executed.
Achieve a 10% profit within a 30-day timeframe.
Maintain compliance with risk parameters to avoid violations.
Engage in trading for a minimum of 10 days.
What happens after?
After conquering the challenge (the first phase of the application), FTMO will send you a certificate through email. It's proof that you've tackled a tough task successfully. If you're part of a trading community or offer trading guidance, this certificate becomes a handy proof of your experience and accomplishment in a field where many traders stumble.
2.Verification Stage
Think of the verification stage as a way to double-check your trading skills. It's there to ensure you're genuinely using a profitable trading approach and didn't merely pass Part 1 by chance. Since the first part is pretty tough – not everyone can consistently make +10% every month – the good news is that the second part is a bit easier.
Achieve a 5% profit within a 60-day period.
Ensure compliance with risk parameters to avoid breaches.
Engage in trading for a minimum of 10 days.
What happens after?
When you successfully complete the verification, FTMO will welcome you as a funded trader. Your account will stay consistent with what you initially selected during your application. After that, you'll need to confirm your identity with your ID and address. FTMO will also send you a contract to go over and sign – just a straightforward process to make things official.
3. FTMO Trader
After passing both stages, FTMO verifies you as an efficient trader.
Insiders for FTMO Challenge
No matter which type of account you choose at FTMO, you're free to trade throughout the application phase, even on weekends and during news events.
If you wrap up Phase 1 in less than 30 days, you can jump right into Phase 2.
You can reapply without any extra charges if you turn a profit but don't quite meet the profit target within the allocated time (be it in phase 1 or 2). You can keep doing this indefinitely as long as each application yields a positive result.
Violating any of the risk parameters during either phase 1 or 2 results in an immediate application setback. Unfortunately, the application costs won't be refunded, but you're still welcome to reapply as many times as you like for a fee.
Once you've successfully sailed through the entire application process, you'll be taken on as a funded trader at FTMO and receive a freelance contract. Your first profit share in this scenario will reimburse the application costs.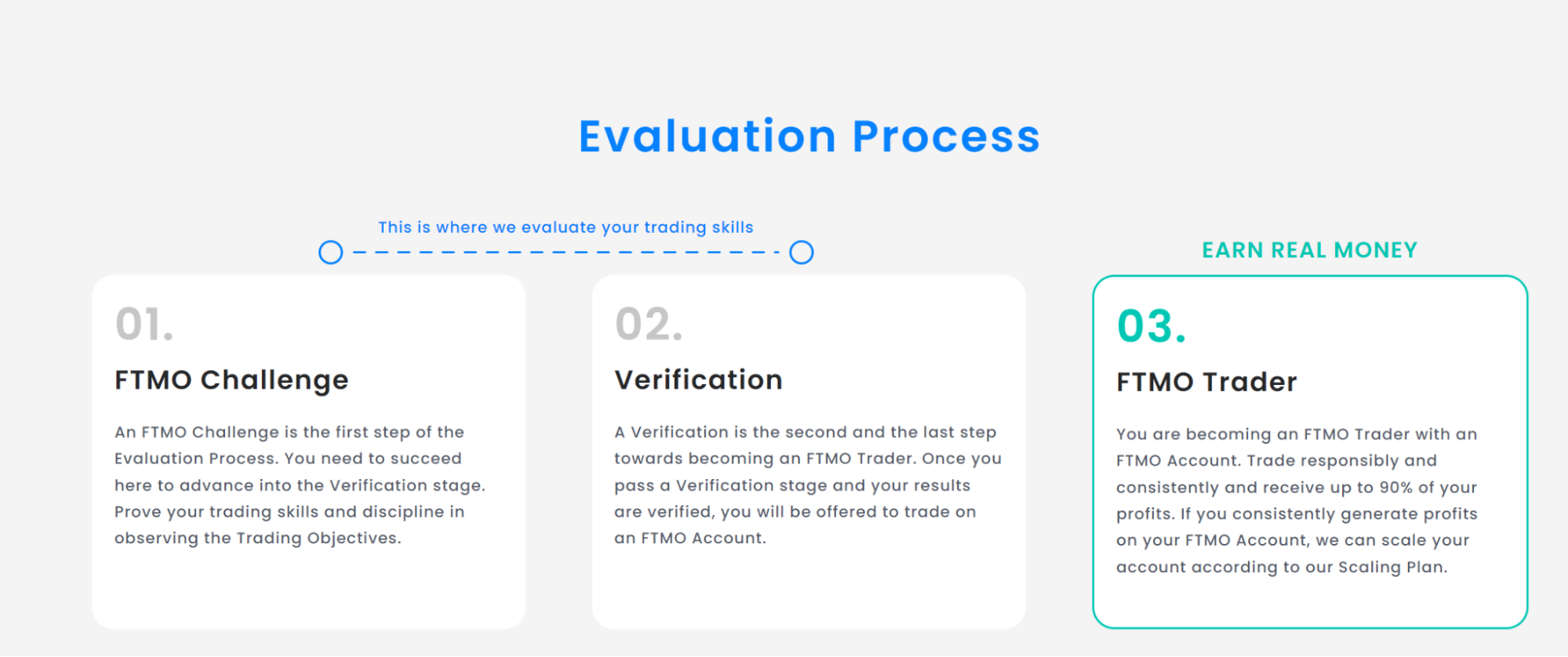 Key Features of FTMO
FTMO Demo Account
FTMO offers a free trial. This lets you practice the application process and all the steps without spending a dime. You can kick off a trial run with the "Free Trial" feature, which lasts for a cosy two weeks. And the best part? You can do it as many times as you want, completely free. Phoenix also offers a Demo Account for smooth trading for novice traders.
For a taste of the real deal, it's recommended to set a profit target of 5% during the trial, which is half of the usual 10% target. Try to reach that 5% return within the two-week trial period while keeping in line with the general risk parameters. Capitalix also offers a Demo Account with virtual funds to trade with.
Swing Account
Select the FTMO Account that best fits your trading style and needs. With the FTMO Swing Account, you'll enjoy the freedom to hold positions over the weekend and trade during macroeconomic releases without any constraints. It's like having the keys to your trading world.
Scalping Plan
FTMO talks about building lasting business connections. As you maintain consistency and profitability, the Scaling Plan offers that your FTMO Account balance grows by 25% every 4 months. FTMO claims to reward you for your dedication and progress in the long run.